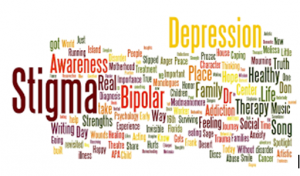 "A mark of disgrace associated with a particular circumstance, quality, or person."
The above quote is the meaning of stigma taken from the Oxford dictionary and it was the word disgrace that stuck out for me. Why should it be a disgrace to have a mental health illness. Does that apply to cancer too? It is a shocking way to view someone with a mental illness and so justify not being friends with them and making some feel like social outcasts.
I hear people saying that everyone is more tolerant of those who suffer along with their families but although I am prepared to admit that sometimes you do feel that things are improving there is still a long way to go. Being condemned for having a mental illness is something we need to eradicate and quickly. As well as the effect it has on the person who has the illness it also leaves families feeling more guilty and more isolated.
Stigma in my view has an impact on good recovery outcomes and I know lots of people who are in recovery and by treating mental illness as something you can't talk about you never hear of those who are better and leading good lives so the impression is that no one recovers – and for that reason it still remains the "elephant in the room"
Stigma needs to be replaced by empathy, compassion and the time to listen – listening that priceless gift, sometimes that is all that anyone needs. Mental health and physical health should be treated with the same approach and while it is not a disgrace to have a physical illness neither should it be to have a mental illness.